About Orion Express Logistics
We started in 2014 with a small Cabin of 10' x 10' in Tingre Nagar, Pune and Now we have offices in all Major Cities. Initially we started with Domestic Air Cargo and then expanded our services to Train and Road in the same year.
In our Initial years we catered to Automobile Companies Only we focused on their needs and problems and tried to give the best possible solution as per the situation.
As the automobile Industry is a huge industry and demands a lot of efforts to keep the show running, so there is huge pressure on the logistics for the Line feeding.
These pressures taught us to align ourselves as per the customer demands and made us one of the Best and Most reliable Logistics Company in the Market.
Today we feel proud to share that whenever any company (may it not be our
regular customer) in the market is in need of an Urgent shipment they only call 'ORION EXPRESS LOGISTICS' and trust only us for their crucial consignments.
And we never let them Down…….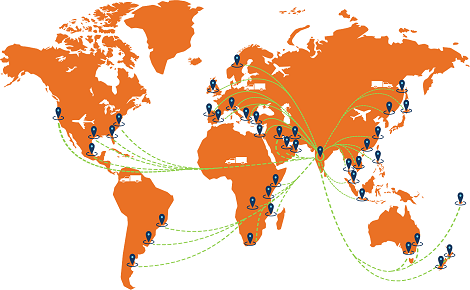 Vision
Providing world class logistics solutions while creating employee friendly culture and work environment.
Mission
To transport goods in the most Innovative, Fast & Safe Manner.
To be the most reliable logistics company in the world.
We Are Hiring!
Become part of our talented team
Call Us Now